Yes, brown girls can get dark circles too. So instead of just covering up dark circles, I decided I need to, ya know, fix them!  I found myself recently on the hunt for an eye cream that not only reduces the appearance of fine lines and wrinkles but also brightens dark circles and provides the eye area with an overall boost.  Oh, and did I mention I also wanted to be able to wear it under make up?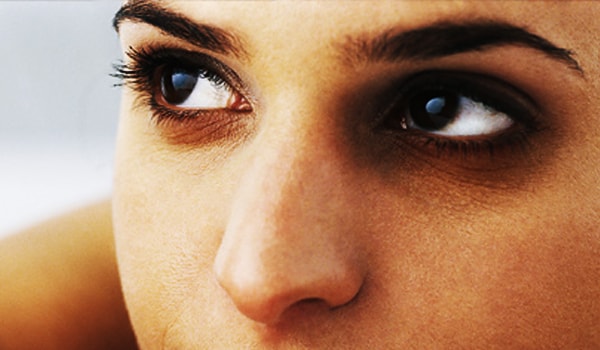 Turns out, I was in daytime eye cream territory, looking for something that wouldn't interfere with my normal moisturizer and wouldn't appear greasy or feel heavy for day to day use.  Lo and behold, there's a lot out there!
As usual with eye creams, the price range is wide, and there's a lot of fancy pants pricey products that I was reluctant to invest in without a little more info.  So, I hit the beauty blogosphere and came up with two great creams that do exactly what I want: brighten dark circles, fight fine lines AND are gentle enough to wear under make up!
Splurge: Origins Gin-zeng Eye Cream, at $29.50, feels like a light soufflé.  Origins takes a plant-based approach to cosmetics, so the product is infused with ginseng, coffee bean, magnolia, and other good stuff. It goes on light and immediately brightens the area, plus, although it's not cheap, you only need a teeny little droplet to slide under each eye.  Really love it!
Steal: Neutrogena's Healthy Skin Under Eye Cream, at $11.99, is a drug-store steal from a reliable producer.  Some of the website reviews indicate that it's tough for sensitive skin, and I don't have sensitive skin so I can't comment on that aspect, but I think it's a good product and I've used it before.